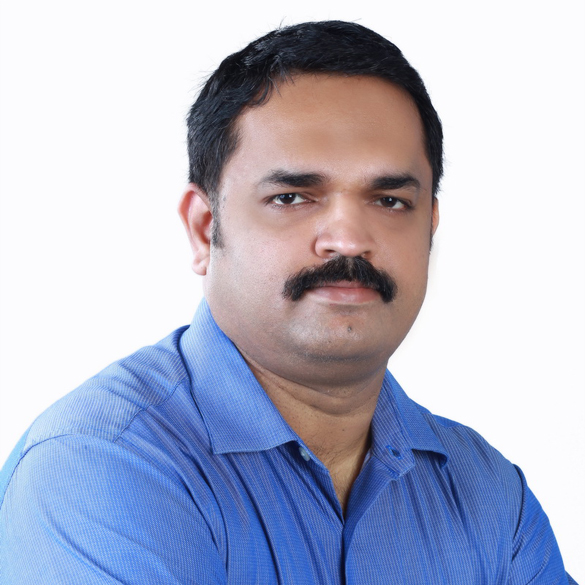 Qualification: MD (Gen Med), DM (Clinical Immunology).
Speciality: Rheumatology
Experience: 5 Years
MD (Gen Med), DM (Clinical Immunology)
---
Dr Vishad Viswanath is an alumni of Medical College Trivandrum, where he did his MBBS . He received his MD in General Medicine from Medical College Kottayam, Kerala and joined for his DM training at the prestigious Sanjay Gandhi Post Graduate Institute for Medical Sciences, Lucknow. He completed his DM in the year 2011 and joined Christian Medical College, Vellore as a Consultant in the Department of Rheumatology and Clinical Immunology. At CMC, he was involved in patient care and in the training of DM and fellowship students in Rheumatology. He was involved in operationalizing the extremity MRI unit at CMC, one of the first of its kind in India. He returned to serve his home state of Kerala in 2013 where he has been rendering yeoman service to patients suffering from various rheumatic diseases.

Dr Vishad is the recipient of various awards including the prestigious NTSE scholarship, IRA young investigator award and Best DM resident in medical specialties award at SGPGI. He is well published in national and international journals and is actively involved in educational activities raising awareness about rheumatic diseases among doctors and general public. He has also served as associate editor for the International Journal for Rheumatic Diseases and assistant editor for the Indian Journal for Rheumatology.
"We aim to provide the best care for patients with rheumatic diseases with most sincerity. "